Ozone Content Management System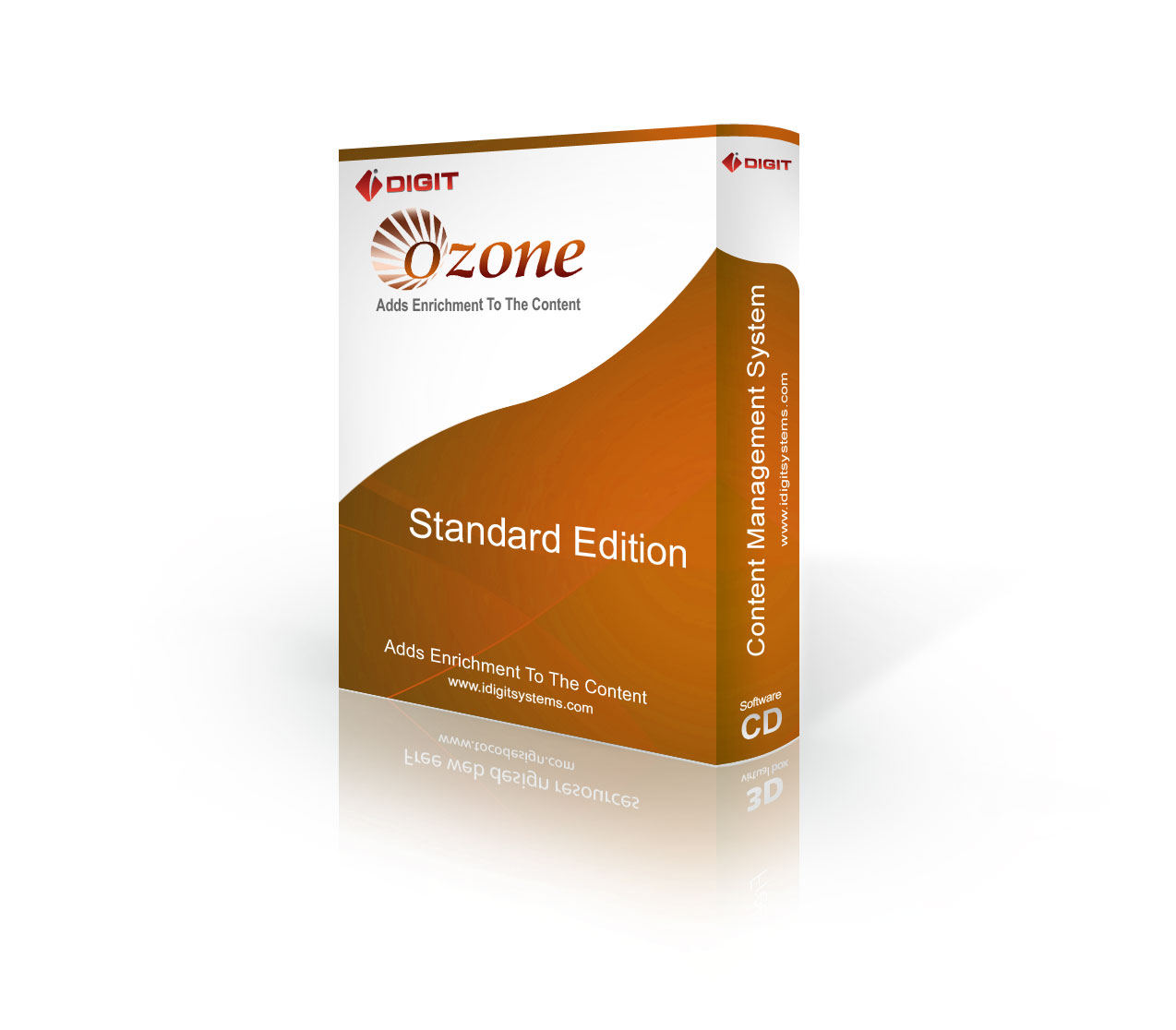 The Content Management System (CMS)- in most cases - is a web based application from which the content of a website can be managed. There is no programming language experience or markup languages knowledge like HTML required to create or manage the content. iDIGIT Systems has introduced an advanced content management system, "Ozone"™ for authoring, managing and publishing the content on the web.
It uses the latest techniques and mechanisms to fully control the content and provide flexible editing and publishing procedures to be implemented for enterprise-wide environment.
Ozone™ is a practical CMS solutions that could be implemented in both intranet and internet scenarios. Intranet scenario is good implementation for HR, procedures, enterprise policies and general business documents, and the internet scenario is for presenting the organization to the public world describing the type of the business, products, services offered and other information like address and contacts.

Determining the business goal is an important task to be achieved. Every organization has its own different requirement to their content management system, Ozone™ is a collaborative workflow environment which means a simultaneous user can access and work on the same content. With the security module, the system can be configured to provide seamless and powerful control for the users to access all or partial features of the system.

It's possible to change the way that the content be presented through CSS properties and themes switching capabilities.
Cross browser compatibility is one the key features of Ozone™, this compatibility will ensure that the website generated by the CMS will displayed in same way in all internet browsers.
Retrieved content is compliant with web model standards like W3C Web Accessibility Initiative (WAI).

Article and categories authoring capabilities with full draft, publish and review cycles.
Creating and managing navigation menus and links.
Online CSS customization to reconfigure, colors, fonts, images, etc... for online re-designing purposes.
Online Web-based rich text editor to author or edit content.
Multi language support (English & Arabic with right-to-left layout).
supporting video, flash, audio and other multimedia content.
Photo gallery with animated navigations.
Visitor's Guest Book.
Scrolling news with full news management.
Questions & Answers Page.
Registration forms to receive visitors interests.
Capabilities of switching website theme based on content context.
Comments-on-content capabilities with approval workflow and notifications.
Email & SMS notifications with send-to-friend feature.
Printing capabilities with content-text to PDF automatic conversion.
Document upload (pdf, MS Word, MS PowerPoint, MS Excel, Images, etc...) with document URL Management.
RSS feeds for different content category (visitors can participate to any RSS Feed with automatic bookmark update).
Sharing content with Facebook, Twitter, Google+, and more than 300 of other social & sharing sites.
Hit and visits counter per material, page and/ or site.
Additional Modules and features:
SEO Optomization
Any website powered by Ozone™ is already
optomized for SEO (Search Engine Optomization).
|