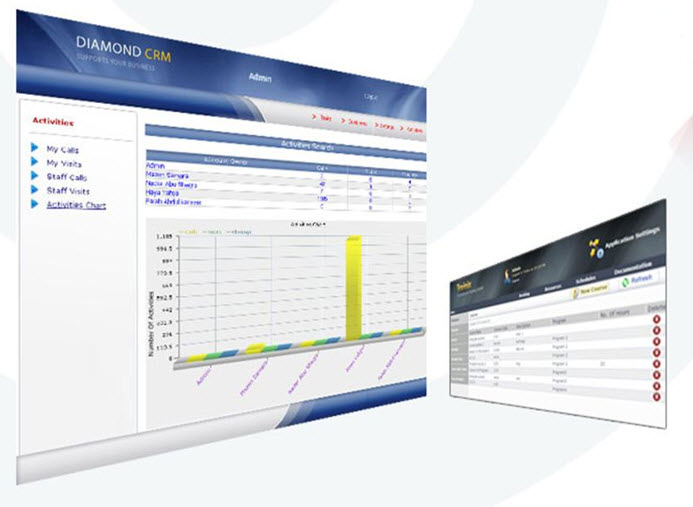 Diamond CRM is a customer relationship management system that helps enterprises to achive streemlined sales and marketing processes as well as improving provided services. Implementing Diamond CRM into your business can increase overall profitability and reduce operation expenses.

Sales team can manage and schedule activities like calls, visits and tasks to track their customers interests.
Diamond CRM consists of various individual modules which are integrated in away that gives robust, flexible and easy workflow implementation.

Modules of Diamond CRM:

1- Customers
2- Tasks
3- Activities
4- Opportunities
5- Execution
6- Statistics & Reports
Diamond CRM is available in English and Arabic and can support other languages on demand.