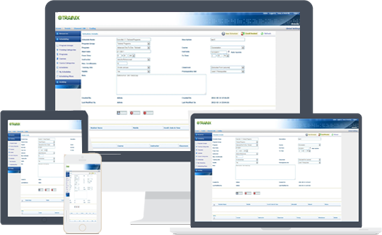 The objective of cloud - based apps that iDIGIT provide on Business e-Gate portal is to allow users to take benefit from all of hosted softwareand technologies without the need for deep expertise with developing, hosting or even customizing application to fit their needs. The cloud-based apps is designed to cut costs, helps companies to focus on their core business instead of being struggled with IT obstacles.
Buying any technology and hosting it on premises requires an established infrastructure and IT resources to manage and operate in addition of added headcount cost. With cloud-based apps companies can deduce all these additional cost by using hosted application and only pays for usage.
Contact us today to let our Cloud-Based Apps team to illustrate the features and benifits that you will gain when you start using the cloud-based apps that we can offer fo you.
You can subscribe to any iDIGIT software to use as Software as a Service (SaaS), the following online applications are available for cloud-based apps:
Diasmond CRM
Ozone CMS
TOPCare
AccountPlus
Trading
Trainix LMS
Online cloud-based applications have the same user experience that you feel when use the on-premises apps